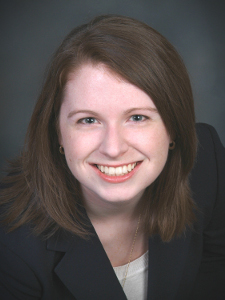 About Me
I am a PhD chemist-turned-data management evangelist, author of "Data Management for Researchers", and the Biology & Biological Engineering Librarian at Caltech.
My professional interests include data management, open science, student privacy, and converting the world to ISO 8601 (YYYY-MM-DD). When not thinking about data, I drink lots of tea, knit and sew, and enjoy being a California transplant.
'Data Ab Initio' Blog
Please visit my blog, Data Ab Initio, to learn practical tips for managing research data. This is the blog I wish was available when I was a research chemist.

The Data Doubles Project
I am a member of the IMLS-funded Data Doubles project, which is a student-centered, three-year research agenda into student perspectives of privacy issues associated with academic library participation in learning analytics (LA) initiatives. For more information, please visit the Data Doubles website.